What is CaptionCall?
CaptionCall is a captioned telephone service that lets you talk on the phone while reading captions of what the other person is saying. This service helps many people with hearing loss understand conversations more easily and effectively. You can enjoy talking with friends and family, plus making your everyday phone calls. It is available at no-cost to people with hearing loss.
Chesapeake Hearing Aids is a provider of CaptionCall phones. Contact us to learn more.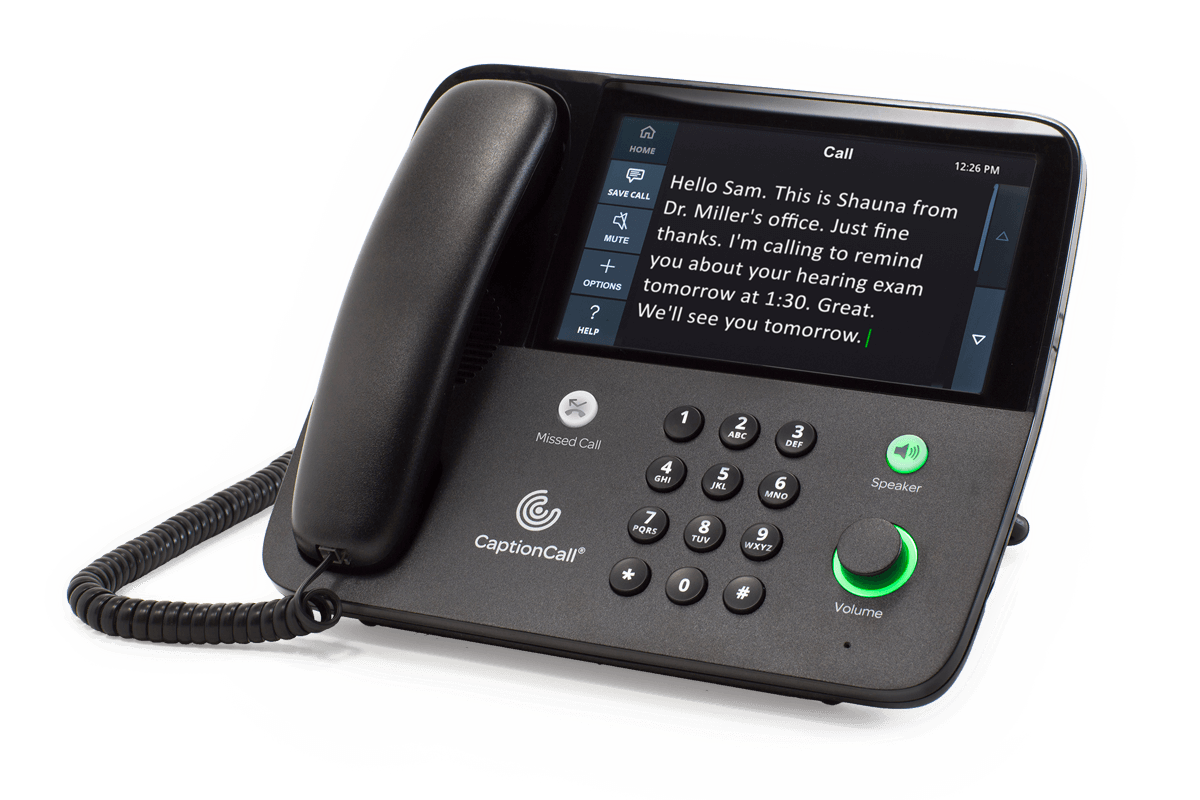 CaptionCall Phones & Service
CaptionCall phone displays big, easy-to-read text and automatically captions your conversations. It dials, rings, and works just like a regular phone.
Real-time captioning

Captioned voice messages included

Free delivery, installation & training

Available mobile solutions

No cost and no hidden fees for people with hearing loss who need captions to use the phone efficiently
Contact Us
How captioned telephone service works
CaptionCall is easy to use and requires no technological know-how on your end. The service works a lot like closed-caption television. It uses the most advanced voice recognition technology and a fast transcription service to display written captions of what a caller is saying on a large, easy-to-read screen.
Contact Us