Hearing Tests
At Chesapeake Hearing Aids, we're excited to help you and your loved ones with all your hearing health concerns, and a thorough hearing test with one of our specialists is the first step towards wellness.
As you prepare for your visit, you might be wondering what can you expect from one of our hearing exams. There are several parts to a comprehensive hearing test, all geared towards mapping the way you hear, examining the physical condition of your ears, and then finding the best personalized solutions to optimize your hearing.
Everyone's hearing is different, and a hearing test takes that into account. A hearing test uses multiple procedures to determine whether or not you are experiencing hearing loss. If some loss is detected, it can be determined where it is based and the possible causes. Likewise, our professional team will be looking at the whole picture of who you are and what solutions can get you hearing your best.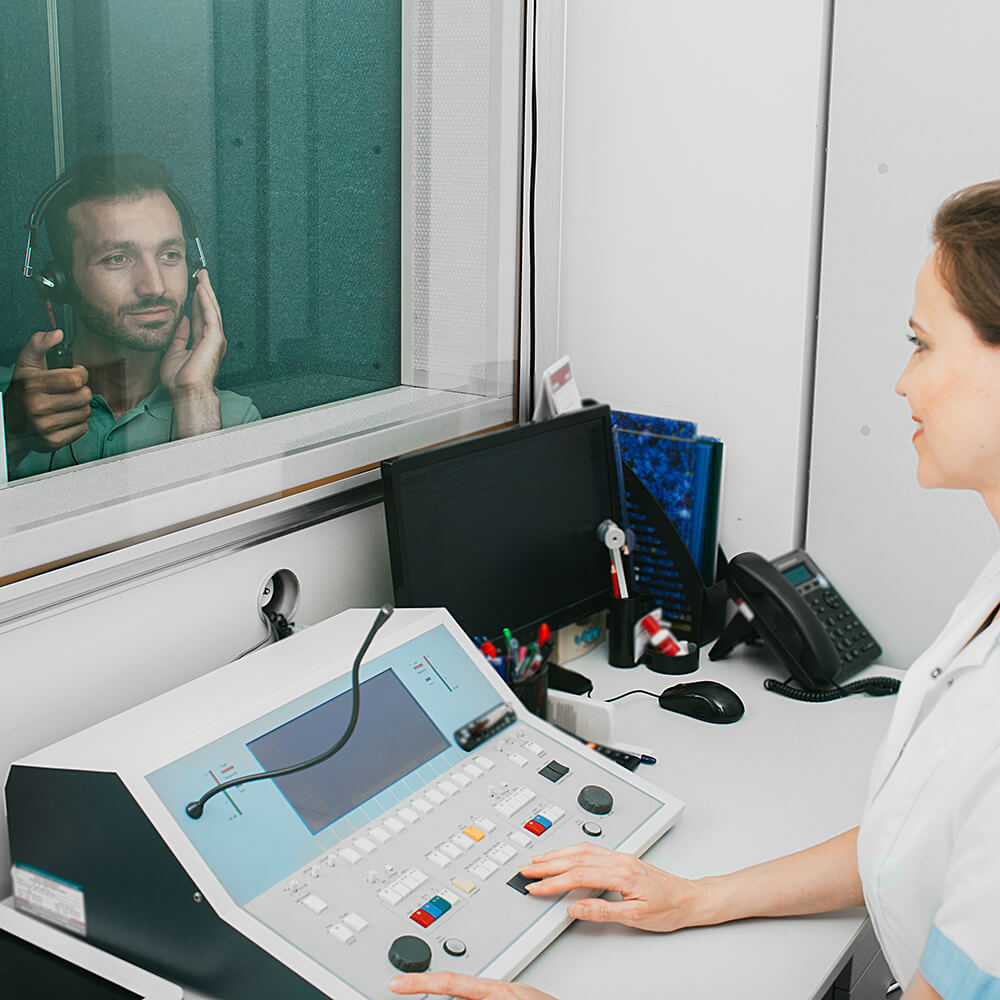 What to Expect:
Otoscopy - we look in your ears to see if there is ear wax

History and lifestyle impact assessment - so that we know how your hearing loss is affecting your day to day, if you have a history of noise exposure or medical conditions

Air and bone conduction thresholds - we present different pitched sounds and identify how soft you can hear each one to identify the profile of your hearing. 

Speech testing - when we identify how well you repeat the calibrated words that you hear we will know if there is distortion in your hearing nerve
Contact Us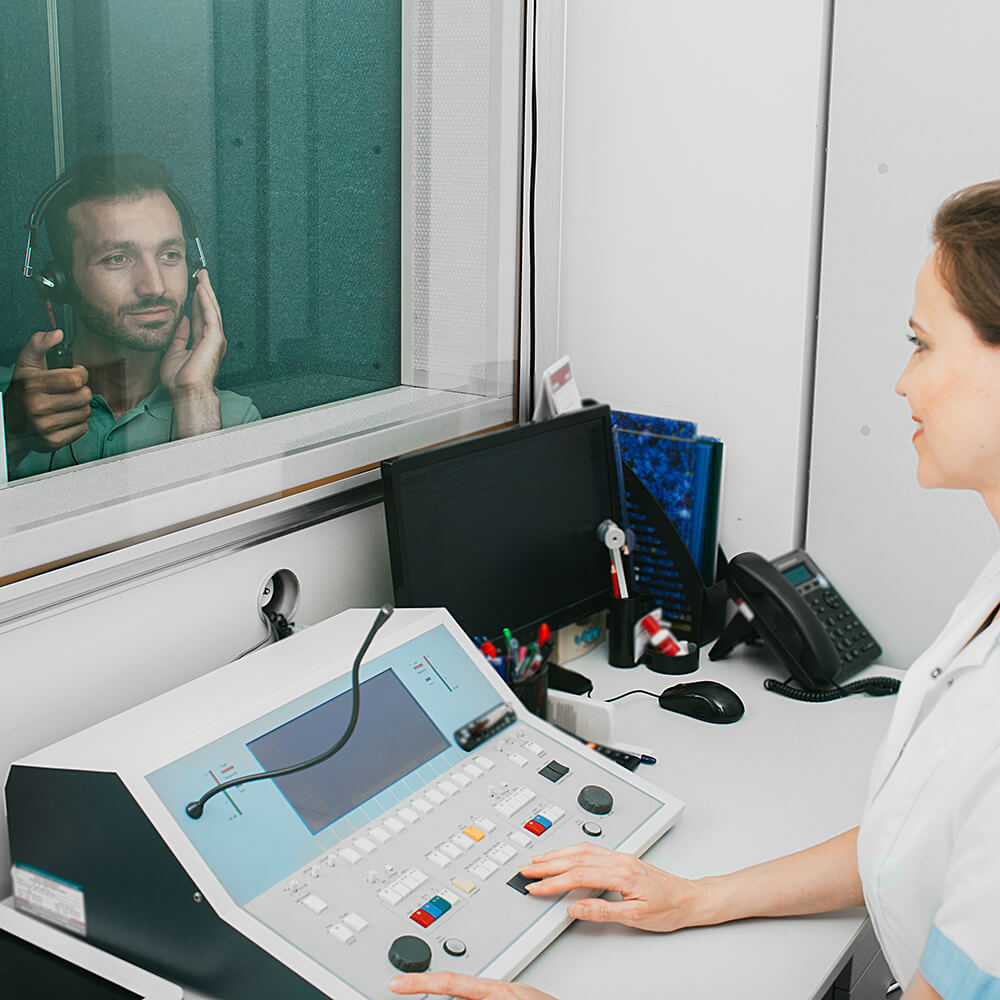 Why do we run these tests?
Running these tests will let us know if you do have a hearing loss and, if so, what part of your ear is involved.  Knowing that will provide us with the information to provide you with the appropriate recommendation for next steps, whether that is medical attention, hearing aids or nothing further. 
You might ask if an online hearing test is just as effective since it would save you a trip into the office. Unfortunately, technology is not at the point that it would be a valid enough test result for us to make a recommendation due to background noise, computer speaker variations, and distractions.
A hearing test doesn't hurt, doesn't take a lot of time and will give you the answers you are looking for.  Call us today at 757-410-3480 or email us at kellyh@chesapeakehearingaids.com.